Real Estate Baseball Schedules - Full Magnets
SAVE up to 30% OFF 2019 Real Estate Baseball Schedules
We Will Meet or Beat Any Competitor Price for Identical Products!
(No other offers can be applied)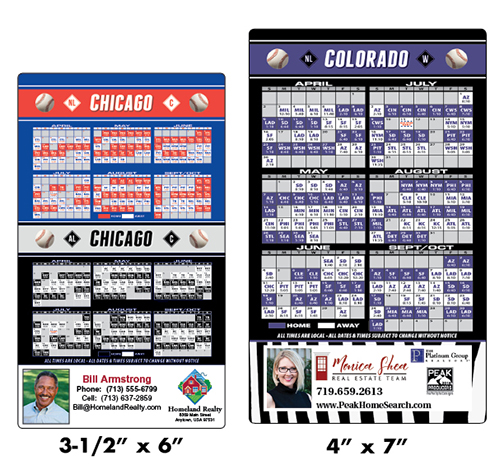 Show clients and prospects that you're the Real Estate MVP with ReaMark 3
-1/2
" x 6" & 4" x 7" Real Estate Baseball Schedules . You'll get first crack at more listings and sales when clients and prospects post these on their fridges all season long!

All Pro Teams available.
*All times are local. Dates and times are subject to change without notice.
**Due to MLB restrictions, cities and team colors are printed on schedules; however, team names and logos are not.