Real Estate Magnetic Business Card Baseball Schedules
SAVE 20% OFF 2019 Real Estate Baseball Schedules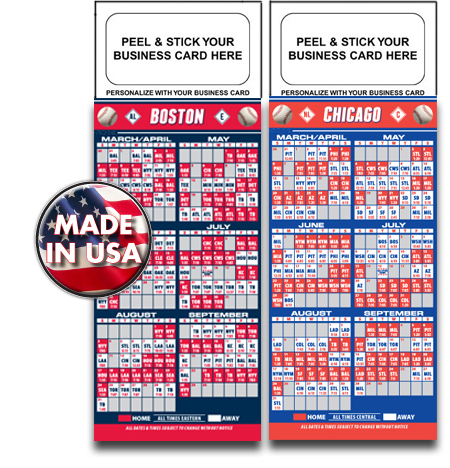 Show clients and prospects that you're the Real Estate MVP with ReaMark Magnetic Business Card Schedules! Just stick a business card to the schedule, and remove the pop-out magnet to magnetize another business card. You get 2 great products for the price of 1! All Pro Teams available.
*All times are local. Dates and times are subject to change without notice.
**Due to MLB restrictions, cities and team colors are printed on schedules; however, team names and logos are not.