Real Estate Cookbooks & Home Information Books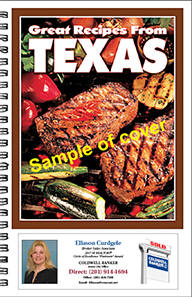 Serve up some listings and sales with ReaMark Real Estate Cookbooks and Real Estate Info Books! Now 25% OFF!
We offer you a large choice of Real Estate books that feature YOU ON THE FRONT IN FULL COLOR.
Our large Real Estate books are 5.5" x 8.5", 88 pages of a lifetime of useable information for your clients. The economy Real Estate books are also 5.5" x 8.5", 32 pages long. Click the photo below to view all of styles perfect for the Real Estate Professional.