Real Estate Clear-Peel Jumbo Postcard with Calendar Magnet
20% OFF

Clear-Peel
Postcard Magnets


20% OFF Clear-Peel™ Postcard Magnets

A calendar, rounded corner magnet, and postcard all in one product! You choose which calendar you want, we adhere a clear poly film to the surface and mail them for you. Studies show postcard magnets are read 51% more than regular mailers!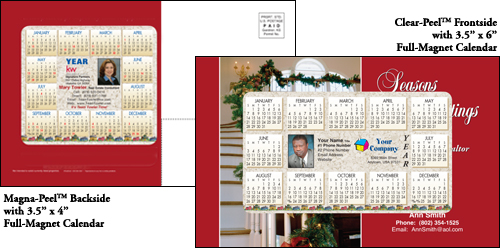 Your choose of 3.5" x 4" or 3.5" x 6" calendar magnets:


Click here to choose 3.5" x 4" calendar magnet:
Click here to choose 3.5" x 6" calendar magnet:
Click any product below to enlarge