Testimonials and Comments from Clients | ReaMark

Four years of convienience! ReaMark is my go-to for postcards!
"I've been using ReaMark for many years for my farming postcards. I'm the postcard king in my office! ReaMark has a great selection of stock card designs available. And if I can't find something I like, it's so easy to have them customize something for me. I can get a little nitpicky about design and layout sometimes, but their art department and customer service folks are always VERY helpful and accommodating. More than once I have used their online system in the late evening hours
to get a new order started. ReaMark is my go-to for my postcard printing needs."
Mark Signs
Coldwell Banker

Every listing I received this last year came from your Postcards!
Your Customer Service has been Fantastic! I've been ordering a monthly market update postcard for
the past year and have seen wonderful results. Every listing I received this last year came from those mailings. Anytime I had a question or an issue your service was quick and friendly and you were able to work with me through several situations to make it work for both of us, plus you catch my mistakes even before I do! It's been great working with you and I plan to continue for many years to come!
Amy Bremer
Century 21 - Bay Properties


Very easy to work with and many options to choose from!
"Hi my name is Bob Wertheim with CBS HOME in Omaha Nebraska and I have been using ReaMark now for the last eight months. They are very easy to work with, friendly and helpful in getting you set up with a marketing plan that works for you and importing your data base. If you want to make any changes to the cards you want to send out or your data base, it's easy as 123 with one call or email. Working with ReaMark helps me to concentrate on my business so I am not spending my time printing, stamping or even sometimes tabbing my mailings together and then bringing it to post office to mail out. I would highly recommend ReaMark for your marketing."
Bob Wertheim
CBS Homes

13 years of outstanding service and superior quality products!
"They have been very patient with me and helpful in designing and redesigning my marketing pieces for my entire team. The products I have purchased over the years have been exception quality and my past customers love the calendars that I order each fall. I would highly recommend this company to anyone wanting to touch base with past clients or want to market to new prospects."
Brenda Bianchi
Bianchi Realty & Property Management Inc.

ReaMark can help you make it happen!
"When it comes to print marketing there are loads of commentators that talk a good game, but ReaMark can help you make it happen. They have enabled me, coached me and given me the confidence to share my Realtor services in a wide range of advertising needs, from calendars to mail outs. It's engaging customers and industry commentators alike, and bringing my business not just great results but personal relationships!"
Christine Curtis
Showcase Properties

ReaMark goes out of their way to help me succeed!
"I have ordered with ReaMark numerous times for the past 2 years. The professional staff at ReaMark have gone out of their way to help me with effective promotion to grow my business. They are always responsive, timely and dependable. I highly recommend you use them!"
Debra Bellmaine
StoneBridge Real Estate Co.


Over 10 years I've been a client!
"I have been using ReaMark for over 10 years now to print property postcard mailers, Every Door Direct Mailings (EDDM) postcards and even specialty magnet calendars. The quality of their products is outstanding and matched by the excellent customer service! We will continue to have a long business relationship. I can definitely attribute my growth of business to ReaMark and their services."
Kimberly Platt
Willis Allen Real Estate

A Valued ReaMark Client since 2006.
"ReaMark, You are Awesome! I just wanted to drop you a quick note to say how awesome you are. Since 2006 you have managed my successful marketing program. My monthly mailings of your recipe cards have consistently yielded leads, listings and sales. I really like the fact that I deal with only 1 person for my entire account. Your creative team is Awesome. Your suggestions from day 1 when I was only mailing 250 cards per month have been right on. Because of my increased sales, I now mail over 1,100 cards per month."
Leon Dienes
Leon Dienes & Associates


Guaranteed to increase your business.
"No doubt about it! I've been using ReaMark's professional postcards and newsletters for 10 years and I bank on the business they generate. My customers, sphere and farm love these mailers. ReaMark's courteous, attentive customer service and good looking materials keep me coming back!
Thank you ReaMark."
Jane Pedigree
Coldwell Banker-Winter Springs

My Mailer Turned out Fantastic.
"The Best one I've ever done! My last transaction was a $6.5 Million cash sale so I wanted the cards to reflect the quality of this home. The colors were so crisp, the extra UV you added at No extra charge really made the mailer stand out. This is the 3rd mailing I have done with you and each time you have exceeded my expectations. Great job and Thank you again."
Anthony Wright
Windermere Real Estate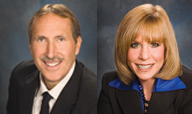 ReaMark, you have the best Newsletters in the Real Estate Business, bar none!
"We have been a loyal customer since 2007 ordering over 40 different styles of your 4-page newsletters. We believe the quality of your product, the content and design are what distinguish your newsletters from the other companies. ReaMark's newsletters have a perfect balance of real estate news and other very informative topics. We like that you allow two large custom panels on the newsletters for personalization and advertising—unlike other companies where they only have room for the agent's name and contact numbers. Finally you save us time and money by mailing them for us. We have received steady client referrals over the years from our mailings!"
Robert & Jodi Costin
Berkshire Hathaway Home Services, Fox & Roach, Realtors

A Valued ReaMark Client since 2003.
"I received two transactions from my last mailing! Thank you for helping me design my latest Just Sold Postcard. I wanted to let you know that I got two brand new listings and have already sold both of them directly due to my mailing. My personal rep, Denise, is awesome. You truly care about my success and your free design, fast printing and your overall knowledge of the real estate business sets you apart from other companies that I previously used"
Ernie Banks
Realty Direct

I would highly recommend looking into how ReaMark can help your business grow.
"I have used ReaMark for several years. They have worked with me on several custom postcards and I have had tremendous results. I have appreciated their product quality and their thoroughness and smoothness in the process from creating to mailing. Their pricing has been competitive, the service and communication has been great."
Vince Grant
RE/MAX Northwest Realtors–Grant Team Properties

I have already received several new listings in return!
"Having researched many other companies I selected ReaMark and have been using them for the past 4 years for my advertising needs. I am extremely satisfied with the products and services that they have to offer. Their Customer Care Representatives are always available to offer support and suggestions to make my monthly mailings a success. I have been mailing around 5,000 newsletters a month, and have only been mailing them for 1year. My clients love the different home savings tips and recipes offered in each newsletter. I look forward to continuing to utilize ReaMark for my marketing needs for a long time to come."
Dave Sousa
Atlantic Realtors, Modesto, CA

I have placed over 20 orders with REAMARK
"Since 2002 I have been quite satisfied with each one. I like using the REAMARK website, because you make it easy to order at any time from my office or home computer. You have a wide selection, plus when my fellow agents and I order together, we get our cards at a significantly lower price."
Barbara Ostroth
Coldwell Banker-Oradell, New Jersey



I have been a satisfied ReaMark client for over 5 years now.
"Since I started mailing your newsletters to keep in touch with my clients, I couldn't be happier with the results! I am getting more listings, and I can definitely attribute a large portion of the increase to the success of your newsletters. Your friendly and knowledgeably staff is always eager to go the extra mile in giving suggestions on how to maximize my return."
Donna Richardson
Moorestown, NJ

I WILL NEVER GO ANYWHERE ELSE!
"I have been a customer since 2002 and have ordered with ReaMark over 20 times. I must say that each and every time I have received Exceptional Service. The product quality is always outstanding and I can definitely attribute the increase in my business directly to your professional products. You have a customer for life. In addition, if any of your customers would like to talk with me directly please feel free to give out my phone number."
Rebecca Compton
Coldwell Banker–Boise, Idaho

ReaMark, you have a very satisfied customer in Royal Oak, Michigan.
"Since I started farming with your postcards, I couldn't be happier with the results! Your card selections are wonderful and I know my customers love them. Another thing that I like is your service. Your friendly and professional staff process and ship my order to perfection each and every time! I plan to order from you for many years to come."
Bill Bouscher
Re/Max in the Hills

Your animal series was a tremendous, TREMENDOUS hit.
"I can't believe I'm still getting calls a month later. Seriously, I just got another call this morning. I got like a 6% return response and have listed $1.5 million in property from it… and I am in a little rural community so that is a lot for me in my little market. I had to literally send a letter to 190 people that had lots for sale that I turned away. It was a real hit!"
Greg Balk
Coldwell Banker - Quarter Real Estate
I sold over 8 million dollars worth of real estate last year.
"I really like the way ReaMark does business! They have great products to help me promote my business. I sold over 8 million dollars worth of real estate last year. In addition, I have a 2-year old and I am also a co-owner of the company so I don't have time to waste. ReaMark's staff are knowledgeable, efficient and very helpful. They are also fun to work with. To me dealing with happy and helpful people always make my day! Ordering from ReaMark is a GREAT experience that I plan to keep repeating! I really value their professional assistance as well as their wonderful customer service. I highly recommend ReaMark to everyone! Thanks for everything!"
Lana Muir Fowler
DeCaro Realty Inc.–Cordova, TN

Thank you for the wonderful postcards
"You provided us with quality cards in a timely manner! Your website is the best for placing orders! We look forward to doing business again next year!"
David & Brenda Wakeman
Russell Real Estate, Michigan

Five leads and one new listing!
"Thank you ReaMark! The response to my postcards has been outstanding. I received five new leads and one new listing in just the first two months. My postcard program is already profitable."
Susan Keeble
Coldwell Banker–Jackson, Georgia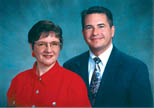 Ten new transactions.
"We know your postcards work!" "We received ten new transactions, both sales and listings thanks to ReaMark's postcards. It was our best return on advertising last year. We have had people ask to be put on our mailing list because they like your monthly recipe cards so much."
Alex Gniazdowski & Harriett Mclean
Century 21–Ft. Myers, Florida

I have been in direct sales for 35 years and I am not easily impressed…
"My business partner kept nagging me about this great company she had ordered some "marketing stuff" from and wanted me to call them. We receive tons of magazines and specialty item catalogs. She saw something different with ReaMark and emailed me copies of their products. WOW! They looked great! I started my own correspondence with ReaMark. They were extremely helpful, suggesting all the right things and were also great in timely communication. No matter how confused I got and how "wishy-washy" I was, everyone was patient and helpful. I have been in direct sales for 35 years, and I am not easily impressed, but my business partner was right! ReaMark has top-notch quality products and a staff I could almost call family! Everyone was always happy and helpful—a rare combination. I highly recommend ReaMark for great products, prices and a pleasant experience."
Pam Martello
DeCaro Realty, Cordova, TN

My very FIRST mailing of 1100 recipe cards generated within 3 DAYS a $335,000 listing at 6% commission!!!
"This covers the cost of my whole year's mailing plus several thousand dollars. Thank you ReaMark."
Pablo Hoffmann
Boardwalk Realty, Wellington, FL

Ten calls and two new clients in just the first week!
"I could have never imagined the response that I have gotten from your recipe series. It has put my name in front of my existing clients as well as new ones. I will definitely keep sending your postcards."
Jean Fenlon
Century 21–Egg Harbor, Wisconsin
We Saved Over $1,600 On Each Order!
"Our office has been ordering postcards from ReaMark for the last four years. I am very impressed with how easy and smoothly the entire process is when placing group orders. My colleagues and I have saved thousands of dollars by combining our orders and taking advantage of the great group discounts. Your quality products, customer service, and low prices are the best! Thanks ReaMark!"
Bev Younger
Leech Lake Realty–Walker, Minnesota
"The folks at ReaMark are amazing"
"They do more than take your order. They go out of their way to make sure the order is exactly what you want. The competition can't come close to the value ReaMark offers."
Mary Towler
Keller Williams Realty - Signature Partners